Hands-on learning.
Research – Concept – Prototype
subtitles
In partnership with the Aquarium of the Pacific, we learned how to channel the power of storytelling into communicating impending environmental issues.
Linh Ho
Interaction Design
Naomi Tirronen
Graphic Design
Matt Benkert
Graphic Design
The Topic
One ocean under threat.
More than 10,000 species are at risk of extinction every year, among them a swelling number of marine animals.
Humans have profoundly decreased the abundance of both large (e.g., whales) and small (e.g., anchovies) marine fauna. Such declines can generate waves of ecological change that travel both up and down ma­rine food webs and can alter ocean ecosystem functioning. Climate change threatens to accelerate marine defaunation over the next century.
arrow_downward
Douglas McCauley
Marine Biologist | UCSB
#1
Wildlife populations in the oceans have been badly damaged by human activities.
#2
We may be sitting on a precipice of a major extinction event.
#3
We should act quickly to slow the advance of marine defaunation.
Communicate the story of vanishing marine animals
in an engaging and memorable fashion.
Humpback Odyssey
Touching storytelling.
In a world inundated with flat TVs and touchscreens, we seek to reintroduce a tactile experience for better learning.
arrow_downward
The two-screened format means that information can be simultaneously communicated on two different levels: a timeline or journey map on the bottom, and detailed facts plus media on the top.
arrow_downward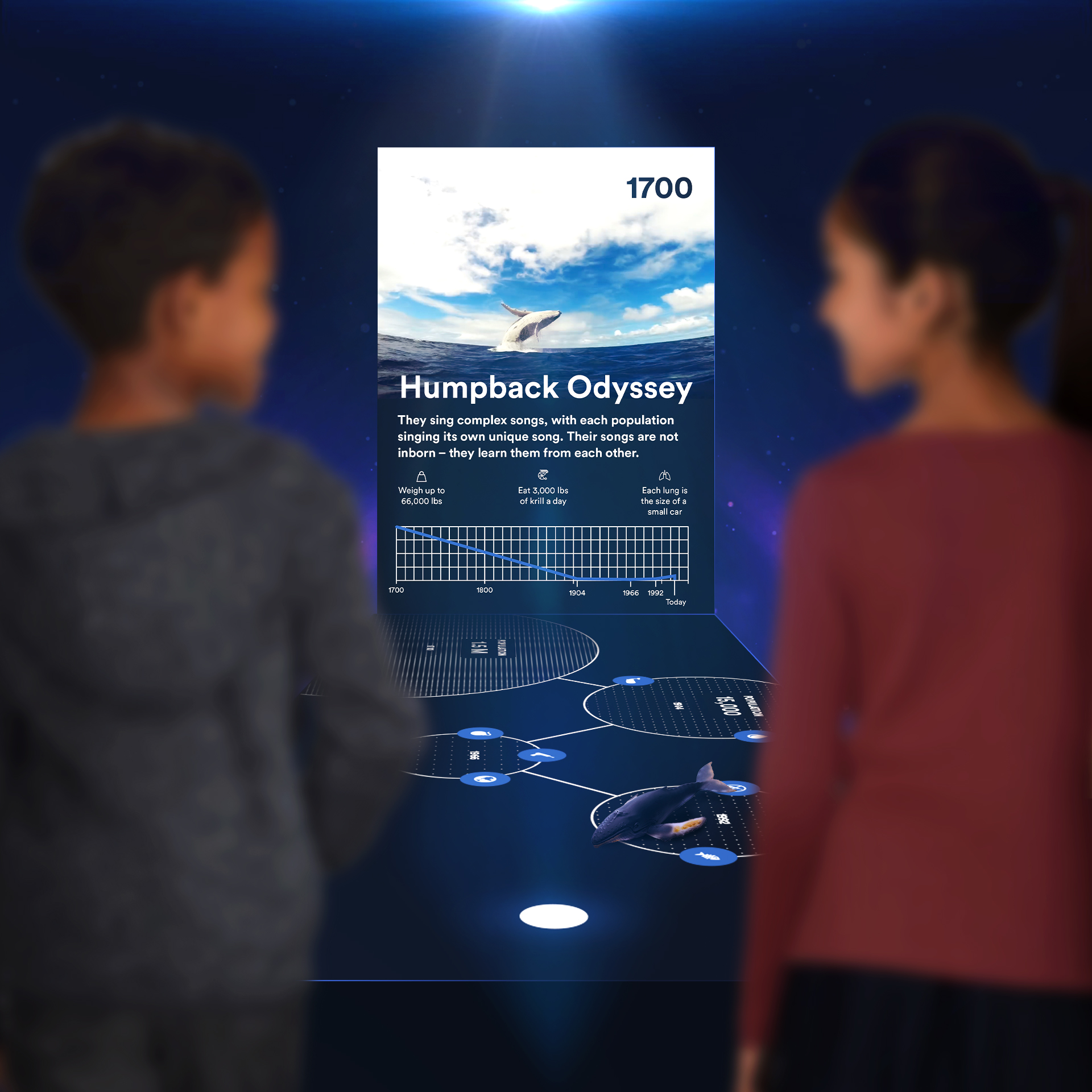 Why use objects?
In a child's imagination, a little toy whale can become so much more. Tactile experiences activate specific regions of the brain, making the experience more memorable.
arrow_downward
We created several prototypes to explore the desirable interaction.
arrow_downward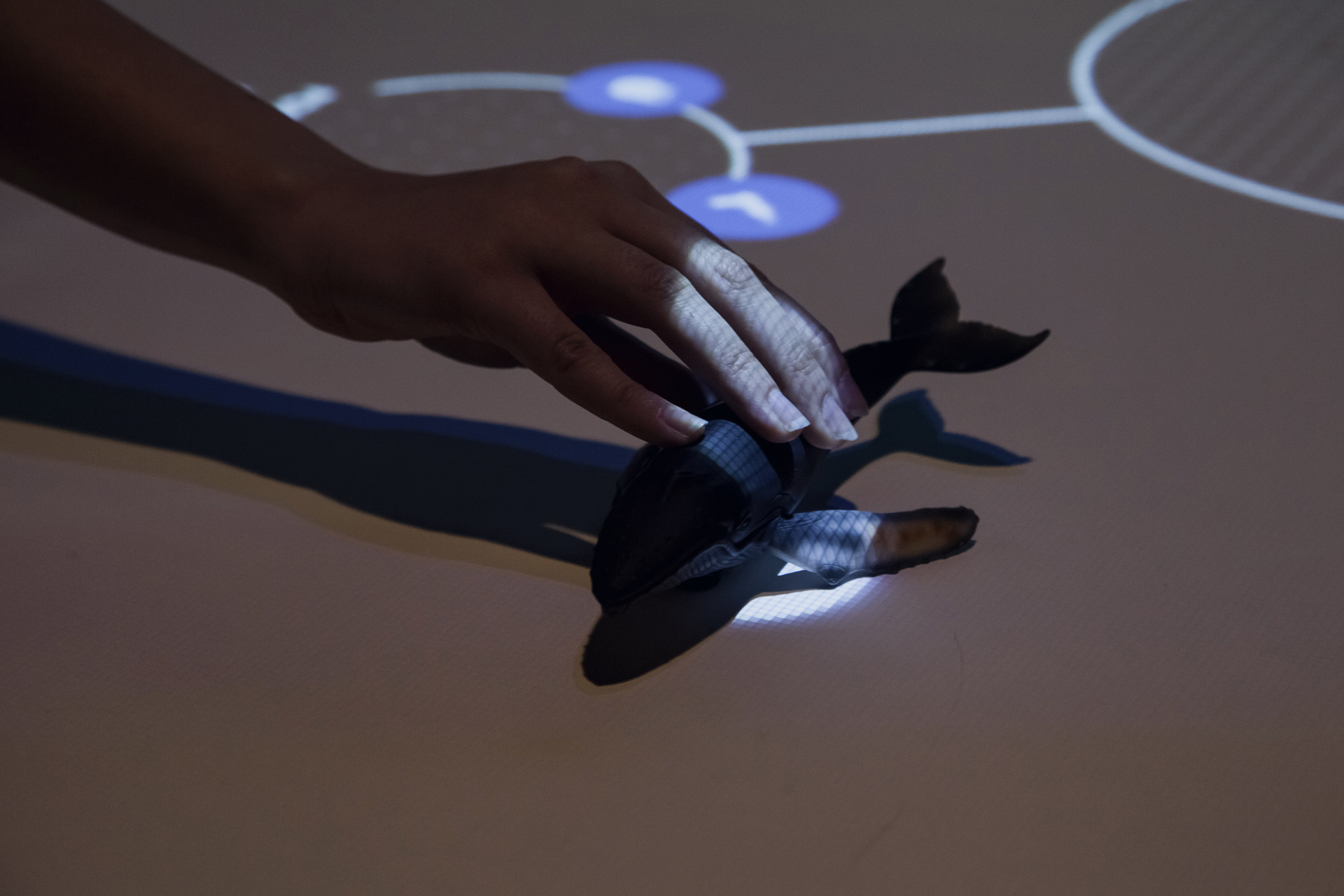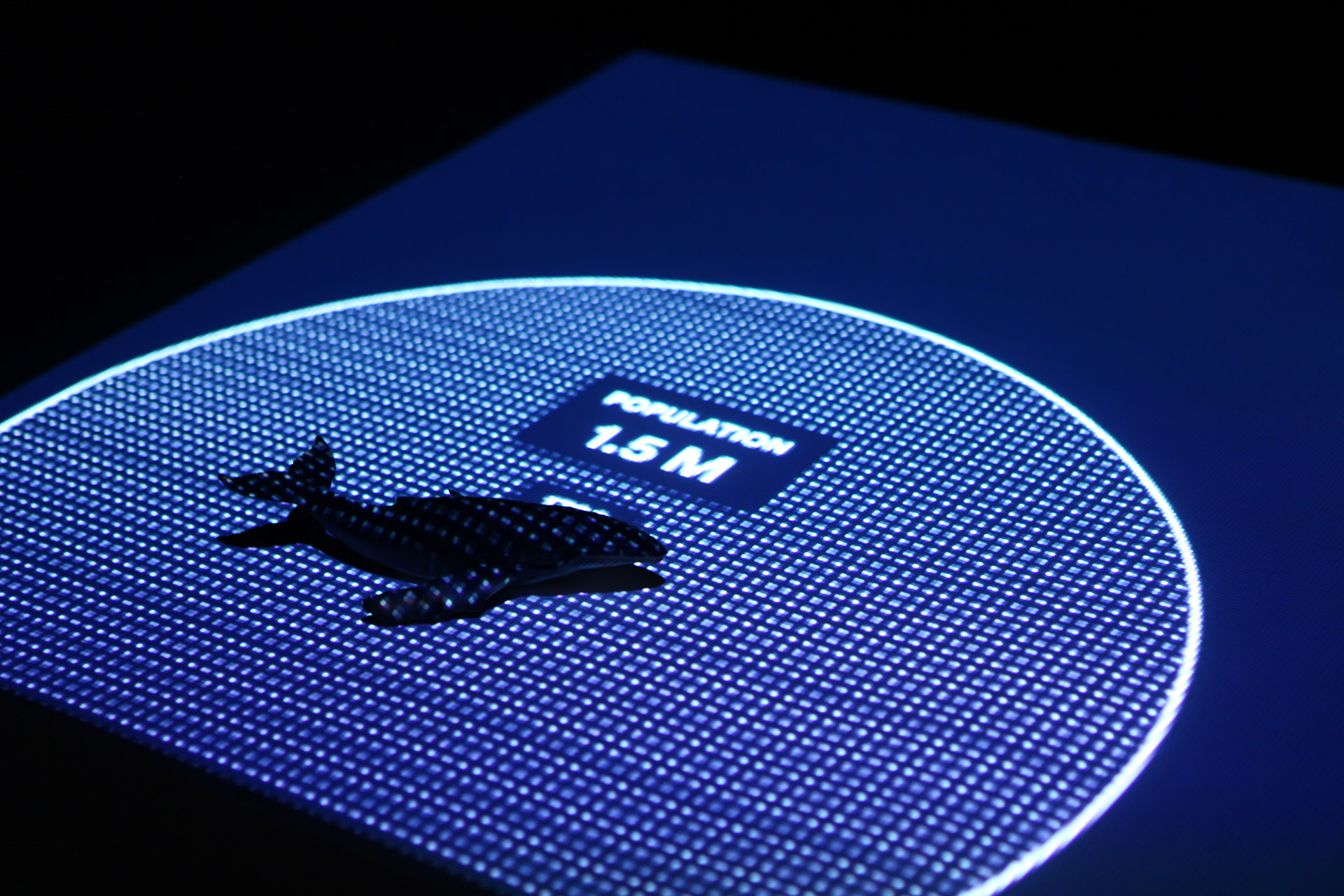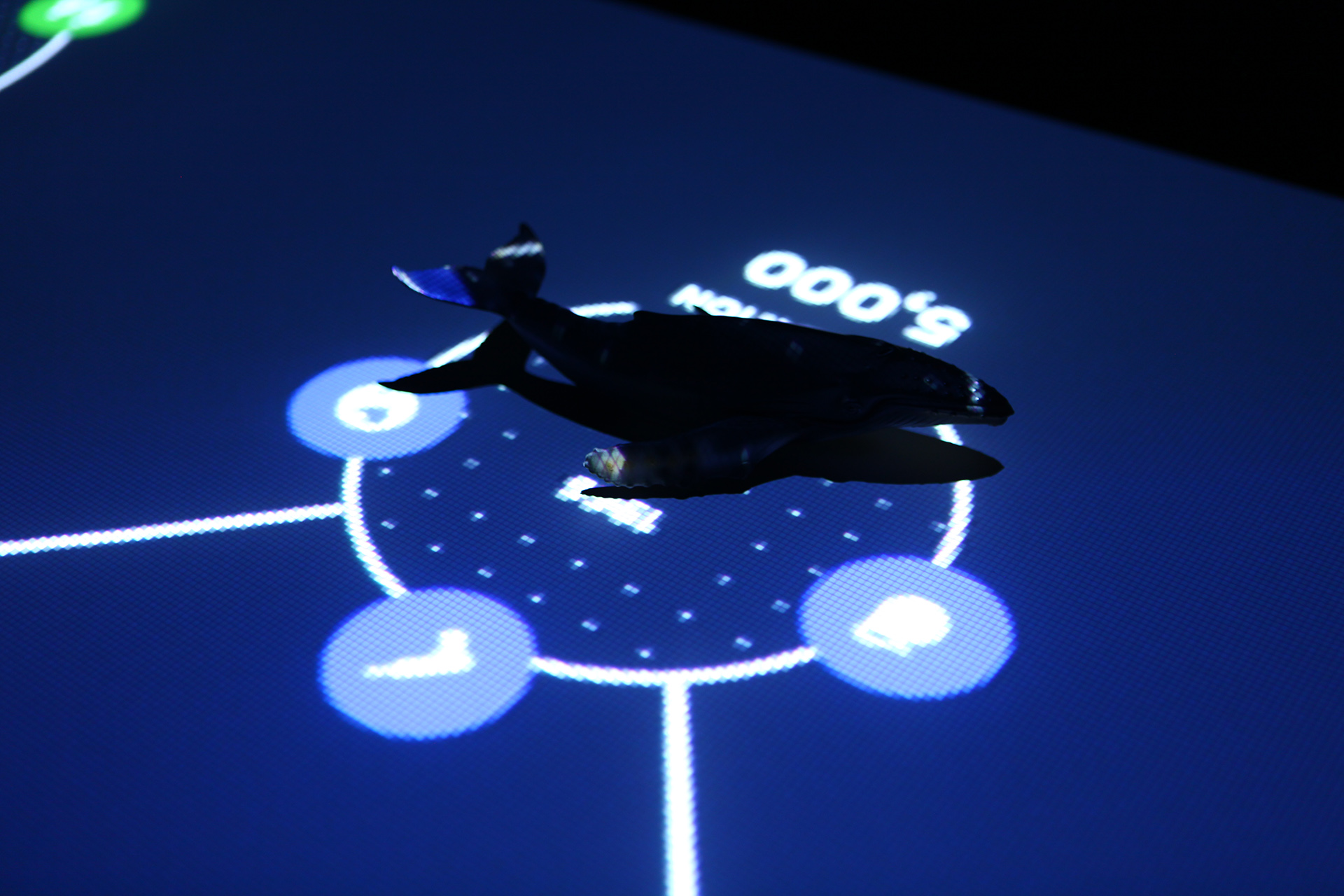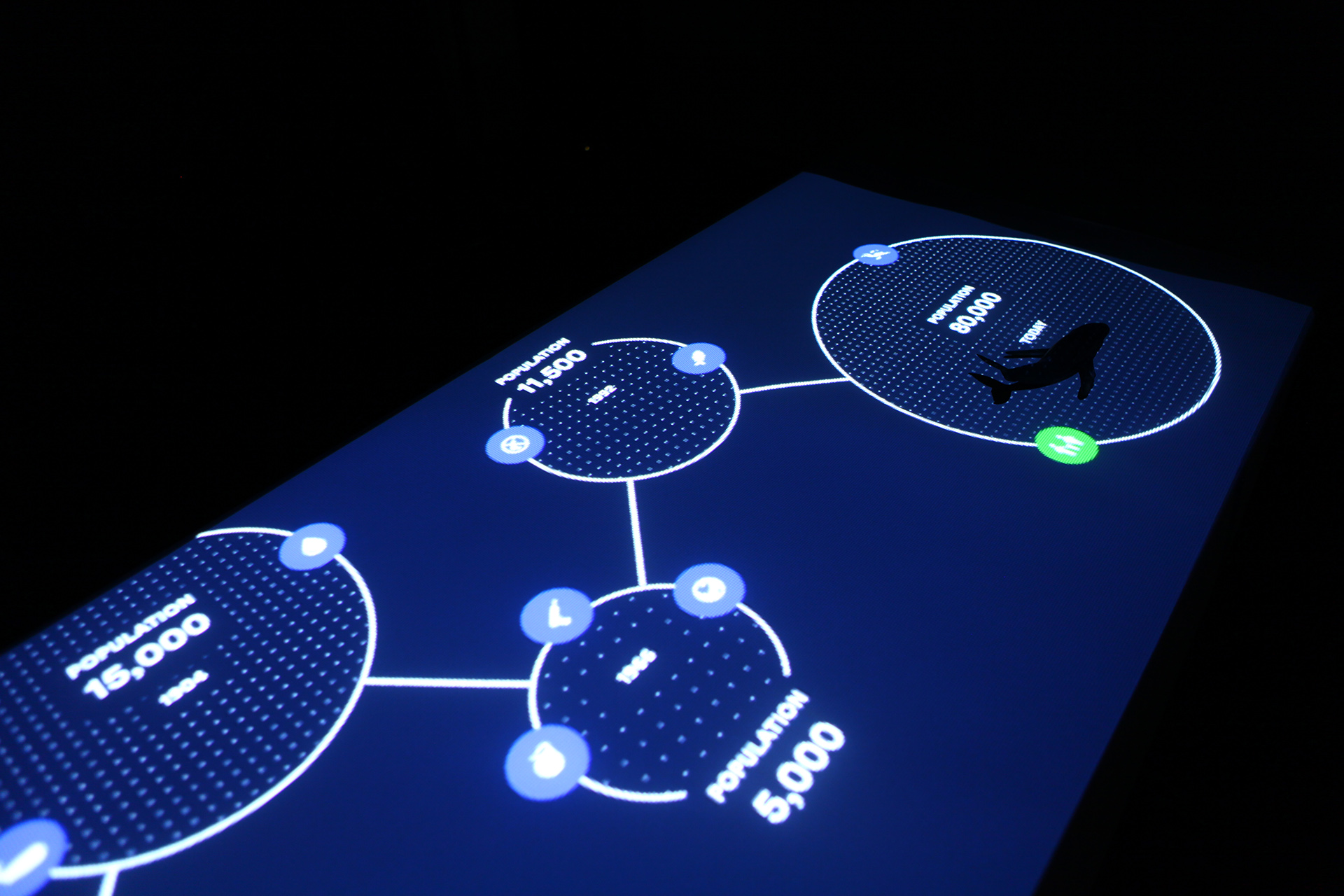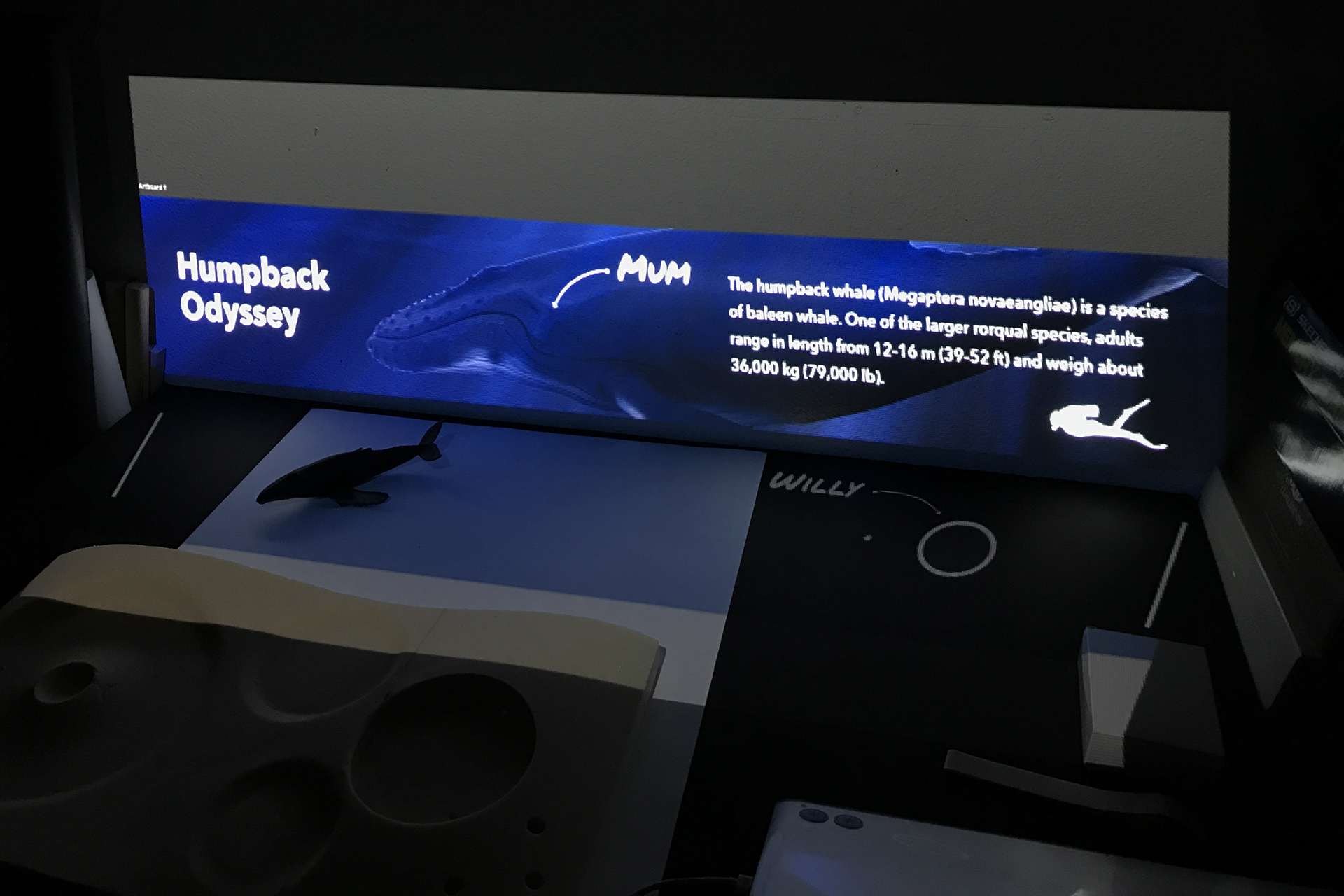 And presented them to an audience of scientists, staff, and city officials at the Aquarium.
arrow_downward